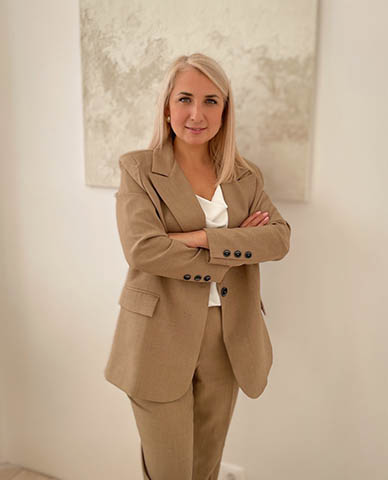 – Technologist Lovely brand materials for eyelash extensions
– Training course instructor at Lovely Academy for Eyelash Extensions and Eyelash Laminations.
– Over 500 students worldwide
– Prize-winner and winner of the championships in the expert category in Eyelash Extension
– Current judge of the international championships on Eyelash Extensions:
Asia_kosta_look (Kazakhstan)
Lash@browmarathon (Austria)
– Speaker of the Cosmoprof beauty exhibitions in Italy, France and Hungary.
– Speaker of the authors workshop "Trends in Eyelash Extensions 2020" (Russia, Ukraine, Armenia, Italy, France, Austria, Hungary, Greece, Poland).
– Speaker of the educational congress 2020 for Lovely make-up artists and trainers in Iran, subject: "Basics of Eyelash Extensions" and "Materials and Subtleties of Lovely laminating compositions".